Shopify Meetup Manchester Roundup: Insights from Torque, Algolia and 304 Clothing.
We hosted our Shopify Meetup in Manchester for the 7th time last month, for another evening full of eCommerce insight and advice on the topic of peak trading preparation. 
This time, we were joined by partners and sponsors Algolia and Torque, plus retailer speaker 304 Clothing. 
The event covered everything from optimising search functionality for peak trading to top tips from brand 304 Clothing such as extending returns periods in the holiday season. 
Welcome and Shopify Updates: Dan Conboy @ Statement
Statement MD Dan kicked off the event with a brief update on the Shopify platform, and all the exciting new features that were announced at this years annual Shopify Unite conference held in Toronto. 
Our MD shared updates on the new features that empower merchants to grow and boost their sales, such as video and AR. This new and exciting functionality means merchants can reduce copy on product pages, and instead use stunning visual aids to sell their products. 
Dan also touched on other new features such as the new Shopify Fulfilment Network, order editing abilities, headless commerce and more. 
Preparing for Peak Trading: Oliver Winstanley @ Torque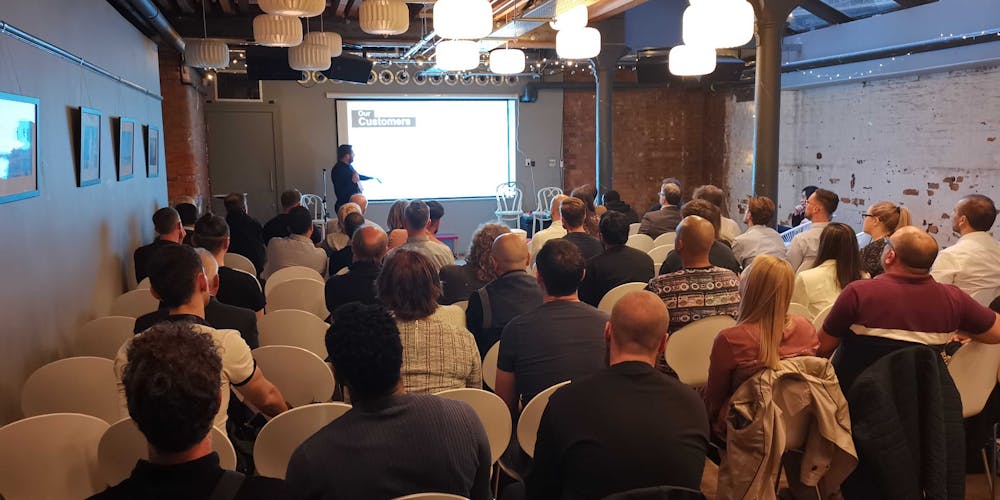 Our partner and food sponsor for the night, Oliver Winstanley of Torque was up next. Providing superior supply chain management, Torque offers a wide range of services to help their customers handle high volumes of fulfilment and warehousing. 
Oliver highlighted how retailers should account for extended factory lead time leading up to peak trading, and ensure that stock is stored suitably so it is easily accessible for picking to increase efficiency and customer satisfaction.
Oliver also mentioned how having a robust stock management system in place can be the key to selling across multiple different platforms to maximise your sales during the holiday season.
Peak Season & Site Search - Small Tips, Big Differences: Victor Lee & Praagya Joshi @ Algolia  
Our partners and main sponsor of the night Algolia took to the stage next to discuss their Saas offering and how to optimise your site search for peak processing. Victor Lee of Algolia took to the stage to give an overview on the services and solutions they offer to merchants. 
Victor stressed the importance of ensuring your search infrastructure is able to handle spikes during peak trading season.
Victor also discussed making sure your site search reflects inventory levels, sale items, helpful content and more to ensure your customer's journey is made smooth and profitable during busy periods. 
He was then followed onstage by Solutions Engineer Praagya Joshi, who gave an insightful and visual demo on how their features work with Shopify. 
Black Friday, Opportunity Knocks: Sean Cotter @ 304 Clothing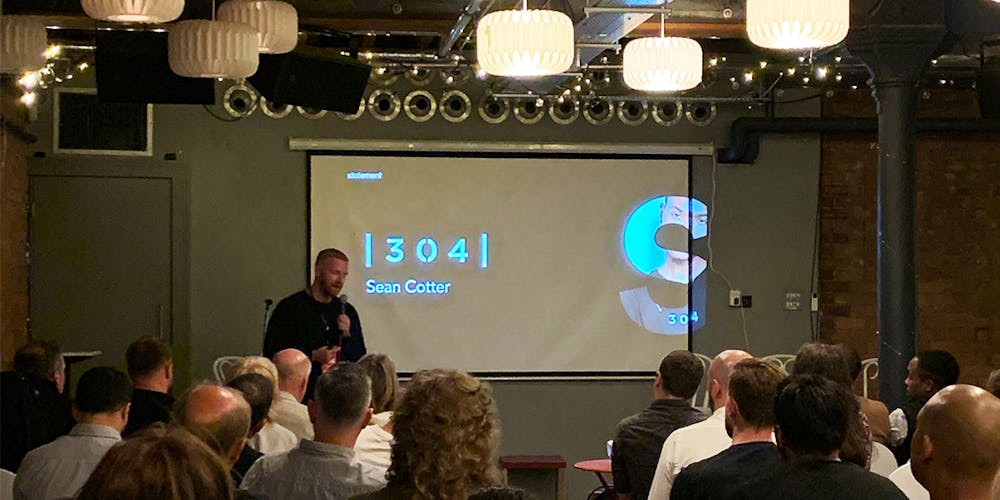 Our retailer speaker of the night was Sean Cotter, CEO and co-founder of 304 Clothing. Sean shared his brand story, and their experience navigating one of the most busy weekends of the holiday season - Black Friday Cyber Monday. 
Sean covered the history of the brand, and how 304 Clothing was an unintentional startup formed by himself and friends during university. The brand was named after their apartment number - 304. 
Sean then went on to talk about the sales phenomenon that is BFCM Weekend, and how contrary to some criticism, the trend is in fact not dying out and is still commercially a major time of year for brand owners.
He touched upon the increase in sales, traffic etc that he had experienced during this period, and mentioned how BFCM Weekend provides incredibly valuable data to inform decisions for the next 12 months. 
Sean's tips of the night were to ensure you have a theme and story in place for the sales period, offer more than just a flat sitewide discount and look at extending your returns period as many shoppers will be buying gifts during this time. His insights were merchant focused, and we couldn't agree more with his expertise gained. 
What's next?
We ended the night with a Q&A session with all our speakers who advised on topics such as when to invest in a warehousing partner to the power of paid ads. 
We'd just like to say a huge thanks to our partners and sponsors, and everyone who came along to Shopify Meetup Manchester at LEAF on Portland St. Keep an eye out on our events page - and our socials! - to be the first to hear any future event announcements.
---
Insights
COVID-19: How to unlock
new opportunities
Success Story
How we helped NEOM to replatform from Magento 2 & double sales in 9 months